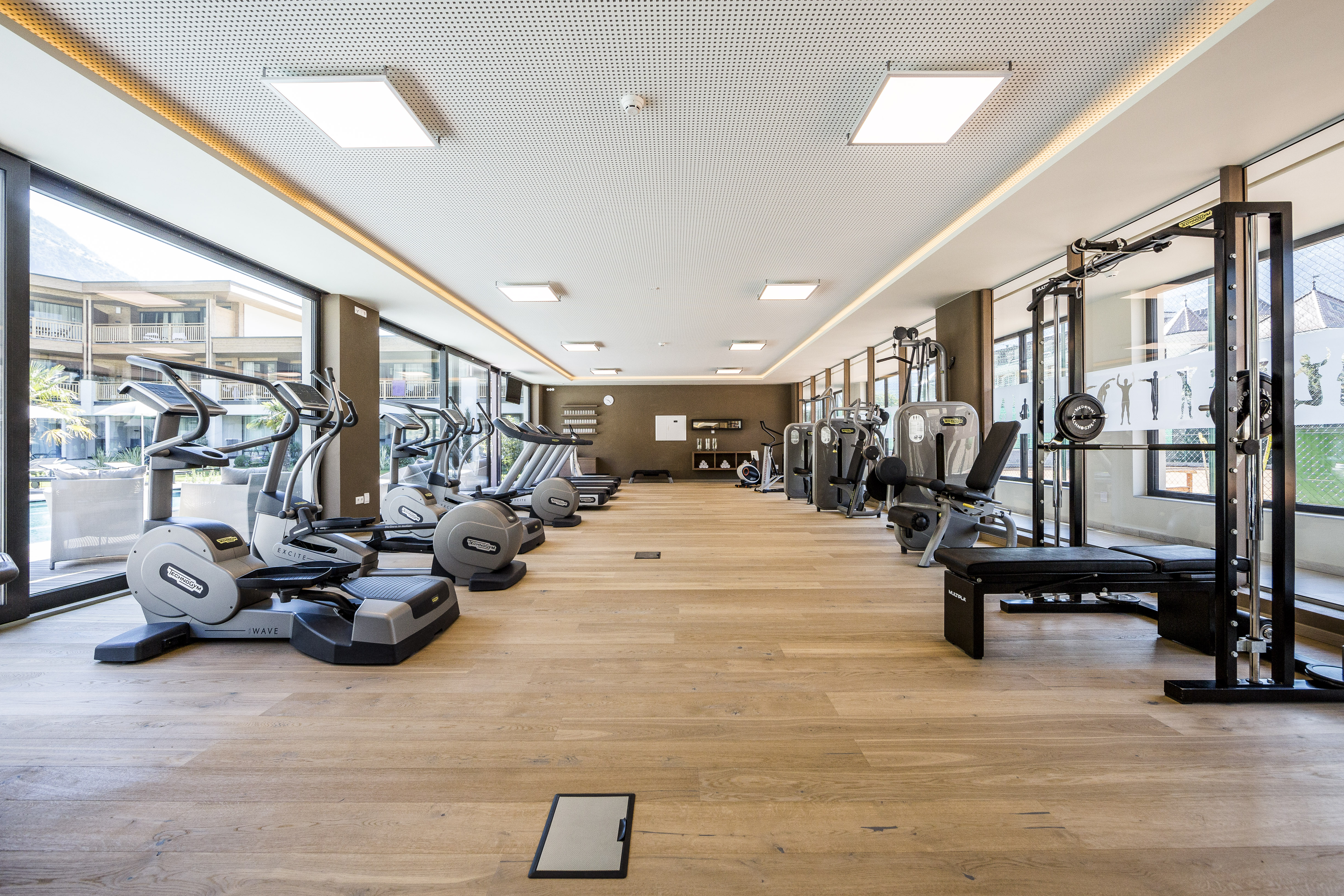 Well & Fit in Your 4*S Fitness Hotel in South Tyrol
From A as in aqua fitness to Z as in Zumba
Fitness is even more fun in the 4*S fitness hotel Prokulus in South Tyrol than it otherwise is. First of all, you can reach the training areas with just a few steps. Secondly, you can choose from an enormous fitness offering and thirdly, many of the sport and fitness activities are included in the price, for example our Well & Fit Program.
Choose every day from the included courses from A as in aqua fitness to Z as in Zumba. Our certified trainers motivate you through small and large endeavors with lots cheerfulness. Even the group dynamics play a role in the sports fun. After your training you can reward yourself with relaxation under the palm trees or in the sauna worlds, or by discovering the beauty of South Tyrol... or get even more exercise!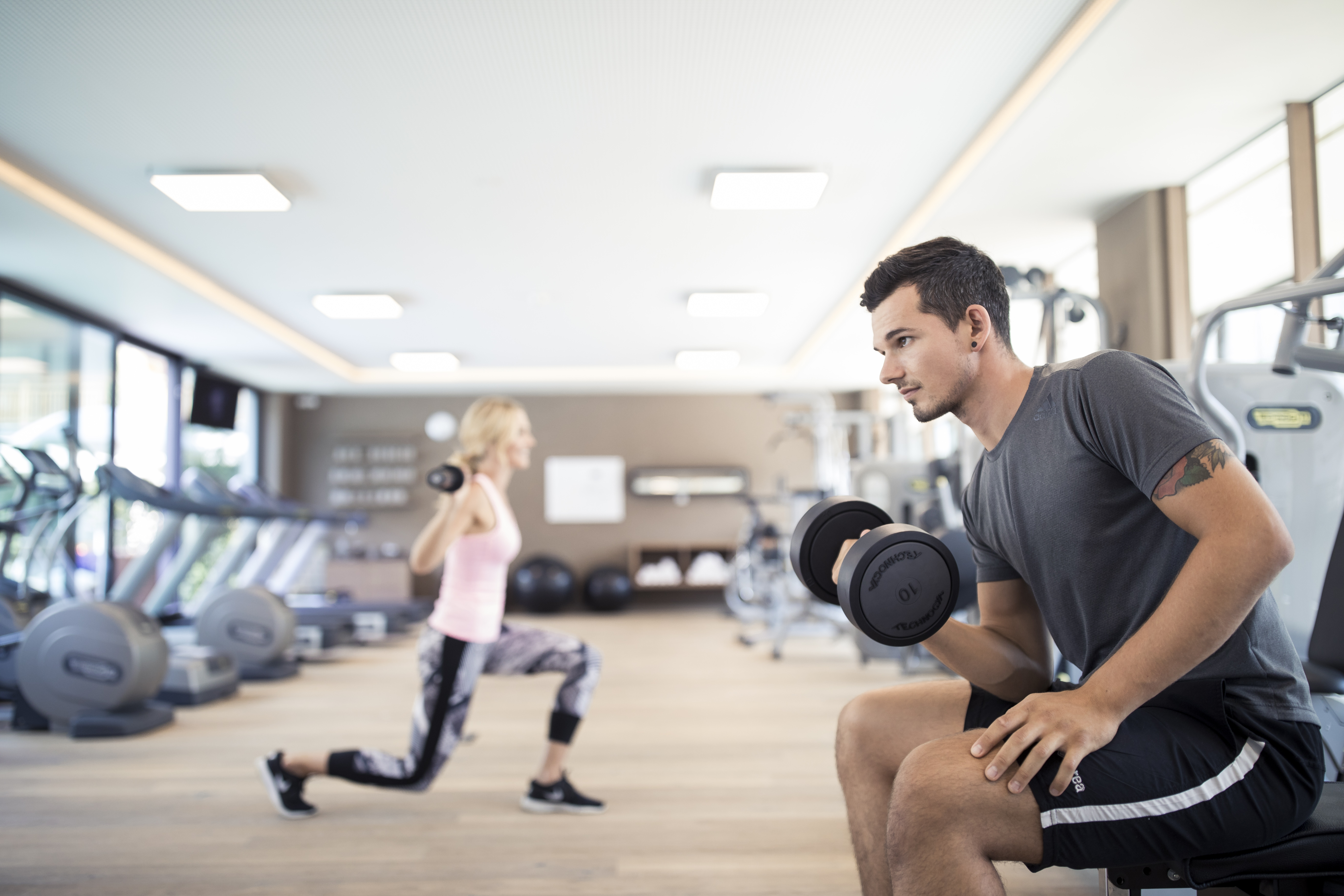 The daily Well & Fit Program in the Fitness Hotel Prokulus – in the midst of the heavenly landscape of South Tyrol
Aqua fitness: strengthens muscles with gentle support from the water
Aqua Zumba: Fitness dancing in the water with hot rhythms
Body forming & tummy-bottom-leg-training: firms and strengthens the muscles and tissues
Fit Boxing: combines aerobics with martial arts. Includes hitting and kicking techniques on standing bags. Perfect exercise to work of energy
Nordic Walking and walking: gentle cardio training in nature with or without poles
Pilates: Stability exercises to strengthen the deep muscles
Back fitness: strengthens the spine and the deep postural muscles, eases pain from tension
Step Aerobic/Zumba Step: a classic for endurance, strength and mobility, paired with Latin-American rhythms. 
Stretching: soothing stretching exercises for more mobility in everyday life
Yoga: tranquil, Far Eastern stretching and strengthening exercises
Zumba: Aerobic, Interval training and dancing combined – and the right hip swing also plays a role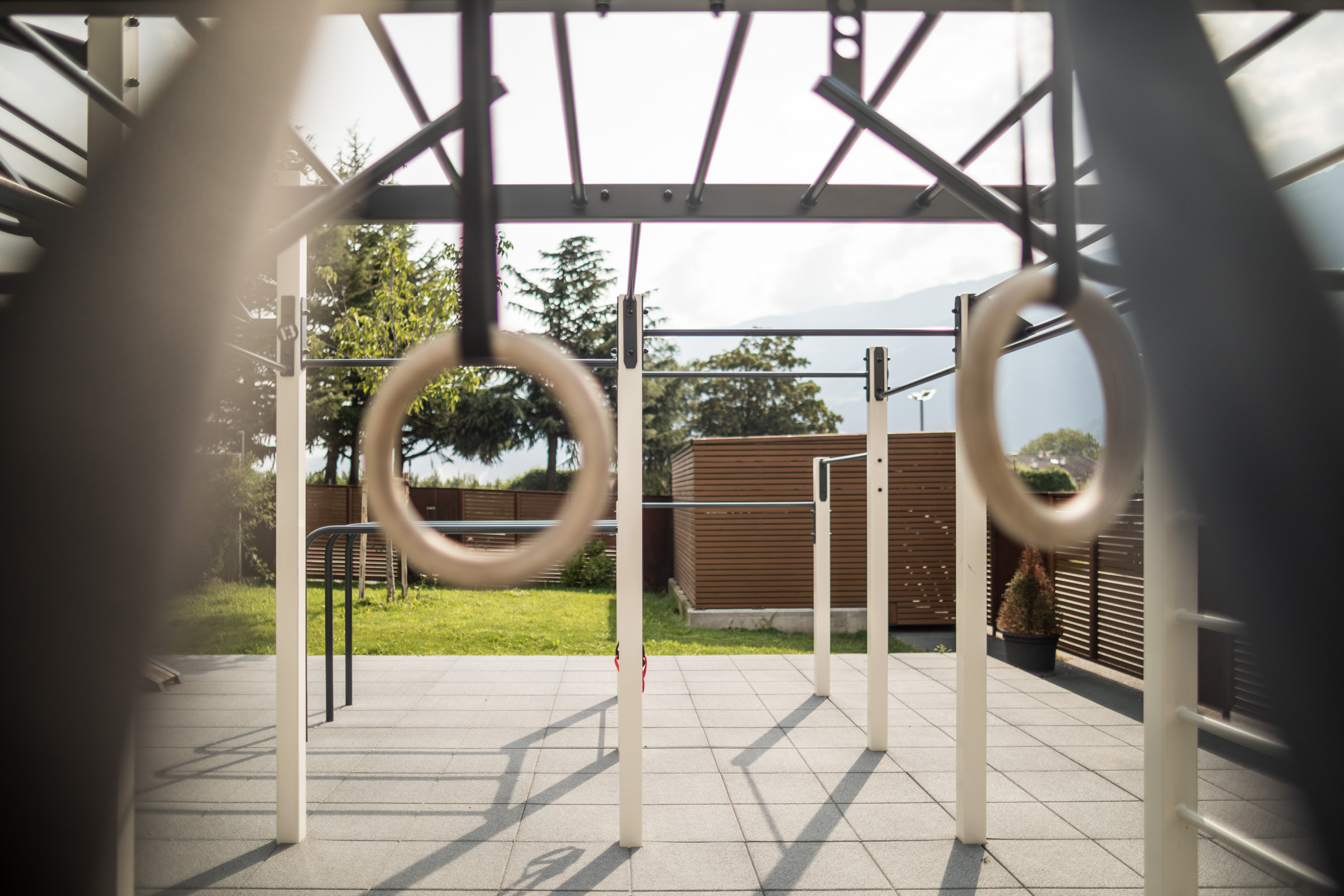 Family tip: Fitness for kids & teens & families in Hotel Prokulus!
We also have great courses for your kids in the Well & Fit Program: 
Zumba & Fit boxing for Kids & Teens, Little Athletics, Mini-Gym, Power Kids, Parent-child gymnastics, Baby swimming and much more.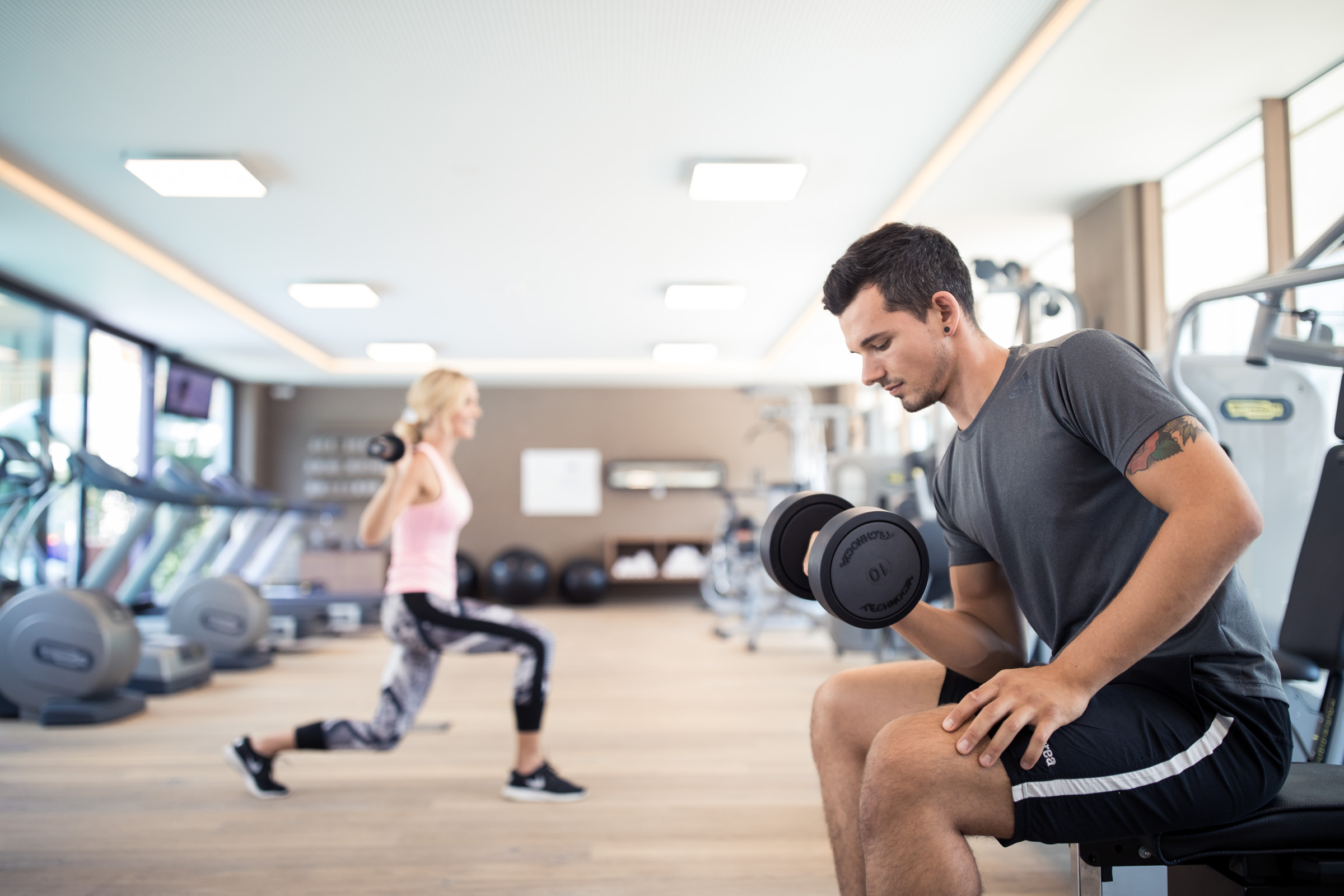 For your individual training in the Fitness Hotel Prokulus & in the nature of South Tyrol
Train just as you like it:
Panorama Fitness room with modern and high-quality Technogym endurance machines, dumbbells and weightlifting machines
Gymnastic room with daily Well & Fit Program
25-meter sport pool
Private Tennis lessons on our very own tennis court (for a charge)
Fun court for soccer, basketball, slacklines on the hotel premises
We loan the following sports equipment free of charge:
Nordic walking poles
Tennis rackets and balls
Mountain bikes and bicycle helmets
Hiking backpacks and poles
Drinking bottles
Reserve your athletic vacation now and fill up on health, vitality and good mood – in Prokulus your 4*S Fitness Hotel in South Tyrol.