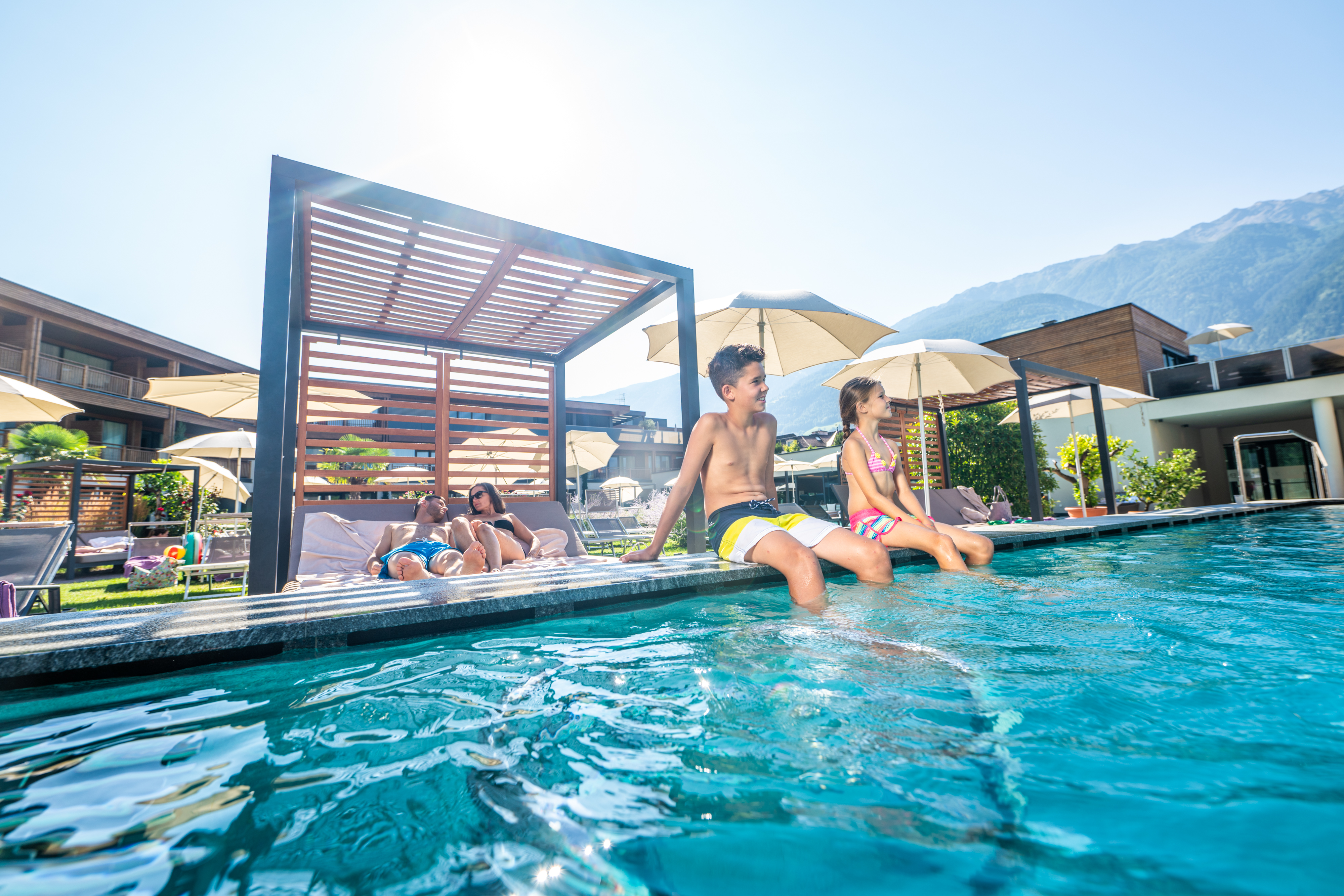 Prokulus:
Your 4-star Superior Family Hotel in South Tyrol
A sensational world of fun and wellbeing for all generations
Right in the midst of the South Tyrolean mountain world, in the cozy town of Naturno by Meran, you will find an enchanting vacation oasis for families: the 4-star Superior Family Hotel Prokulus!
Children and teens will revel in the unique abundance of fun and adventure both indoors and out. At the same time, adults can enjoy a refined vacation in an exclusive atmosphere of modern design, Mediterranean life-style and alpine down-to-earth attitude.  Even the first-class cuisine and the one-of-a-kind spa area at the Family Hotel Prokulus meet the highest demands parents can have for a heavenly vacation full of relaxation and regeneration.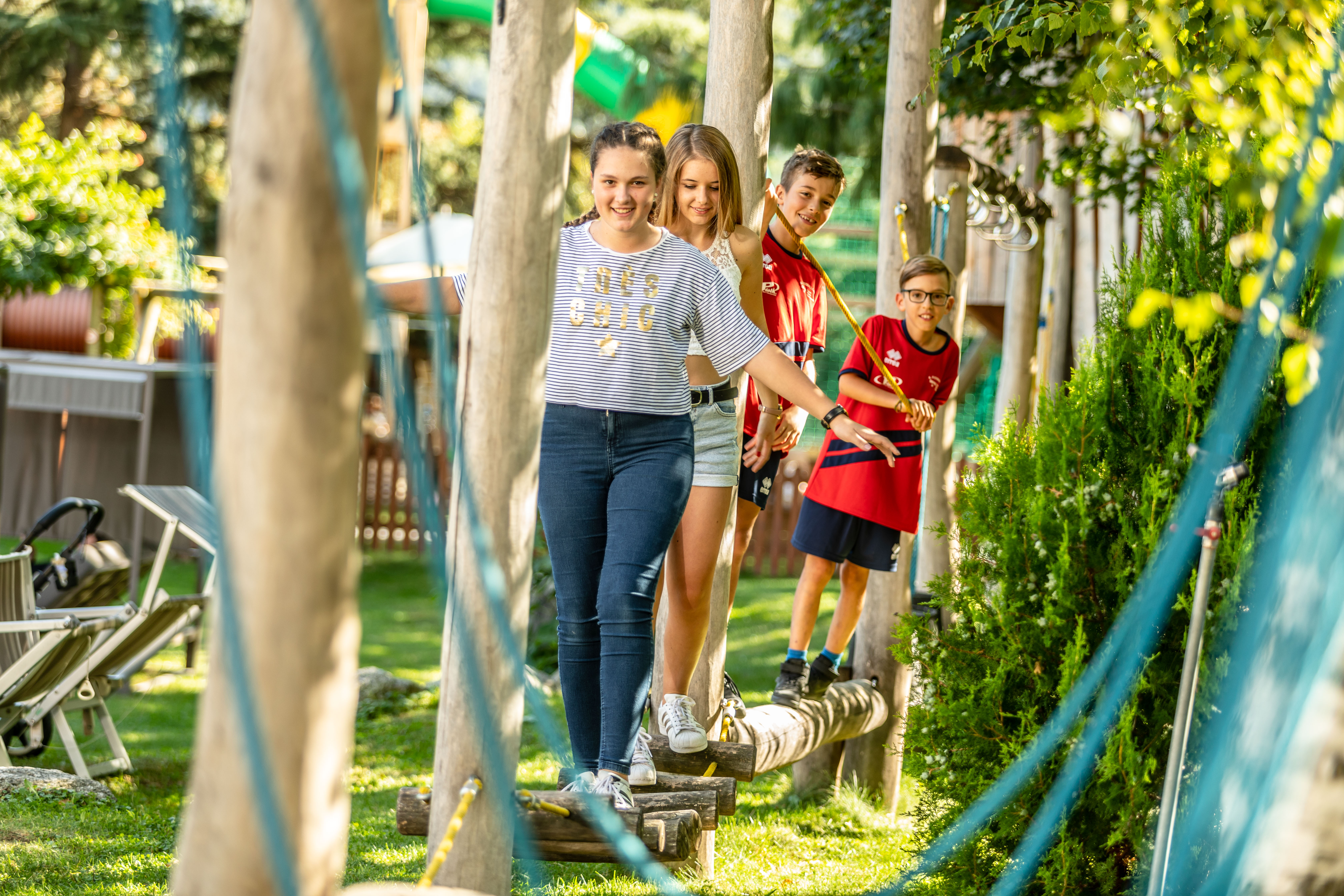 Perfect entertainment from baby to teen at the Family Hotel Prokulus in South Tyrol
A feeling of loving security for your little ones, action and chilling for the teenagers: the program for kids is set up for five age groups:
Baby club from 11 months (on request for a charge)
Children's club "König Pipo" for minis (2-5 years) 
Children's club "König Pipo" for maxis (6-11 years)
Action-filled animation program for teens (from 12 years) during school holidays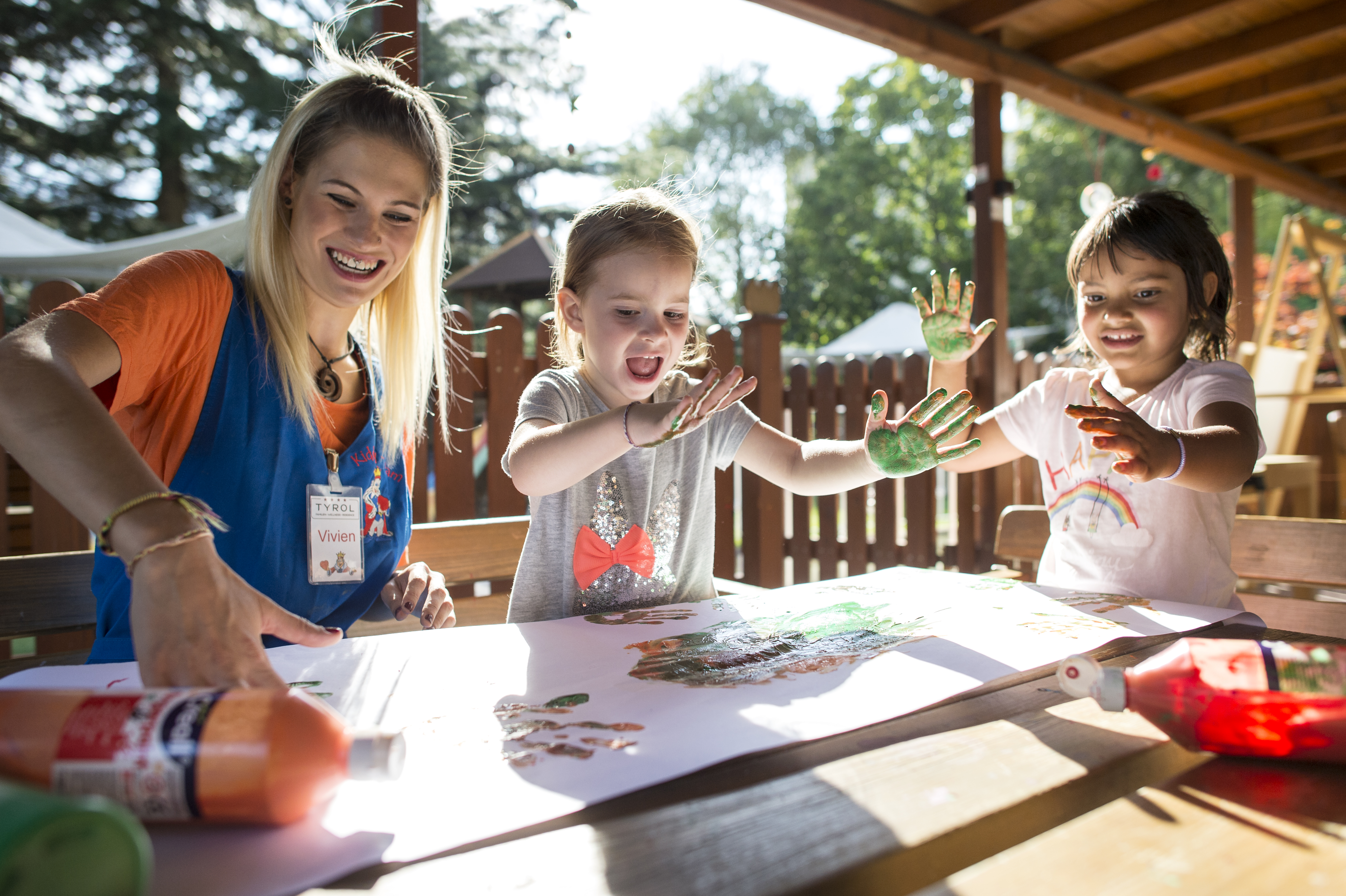 Fun for kids – Freedom for parents
Supervised children's meals, kids' club and teen animation mean a maximum of fun for your children and, at the same time, freedom for parents: time for yourself and romantic time for two. That makes the quality time with the children during joint activities even more fun.
We know: Everything has to be just right to ensure a successful family vacation. That is true for children and for adults. That's why we have created a sensational world of fun and wellbeing for all generations in the 4-star Superior Family Hotel Prokulus in South Tyrol!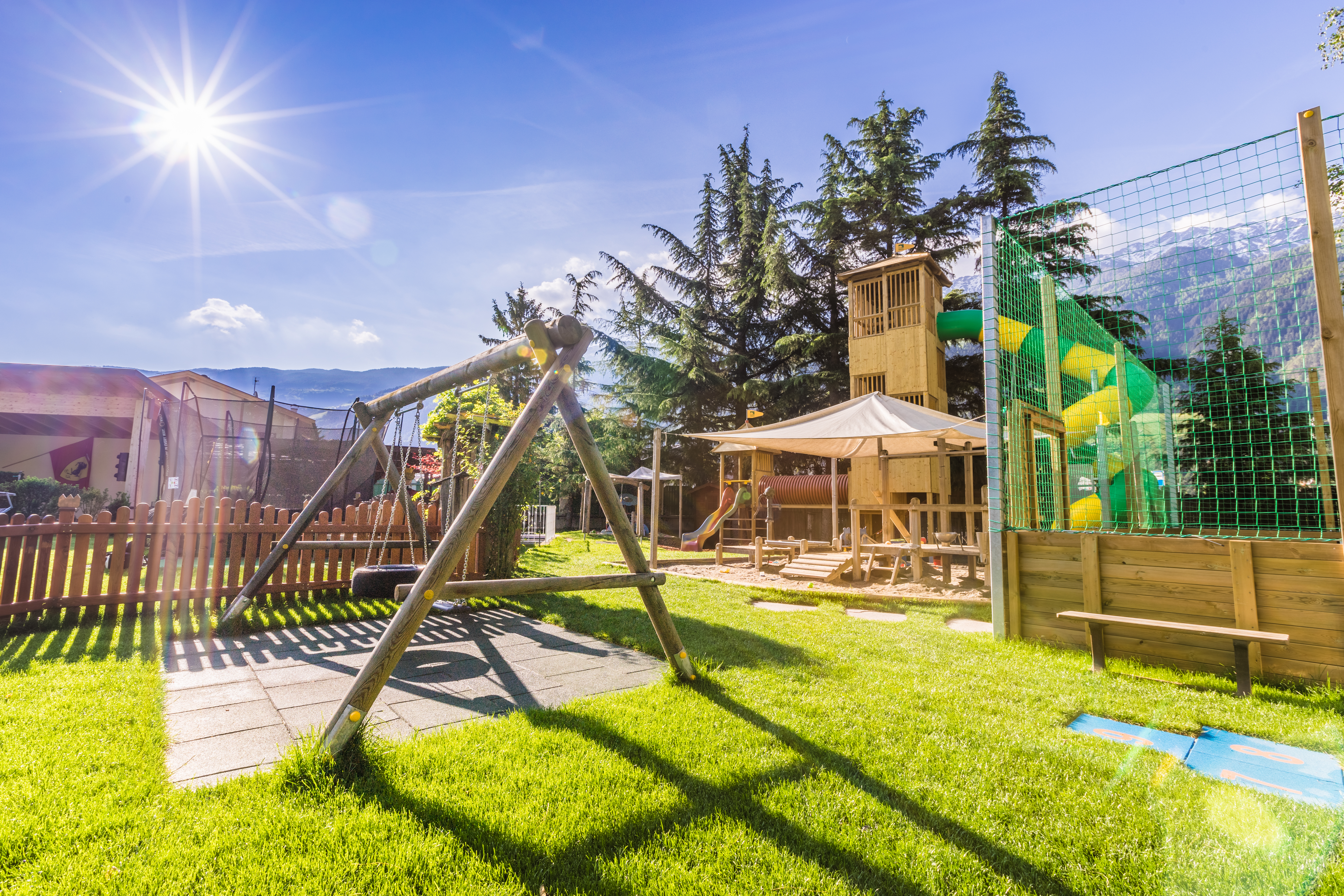 Indoor & Outdoor Fun
The Hotel Prokulus offers indoor and outdoor fun and sports for children: adventure playground with trampoline and balancing course, fun court with floodlights, movie theatre, happy room with billiard, table tennis, foosball, air hockey, newest game consoles and much more... a wide selection!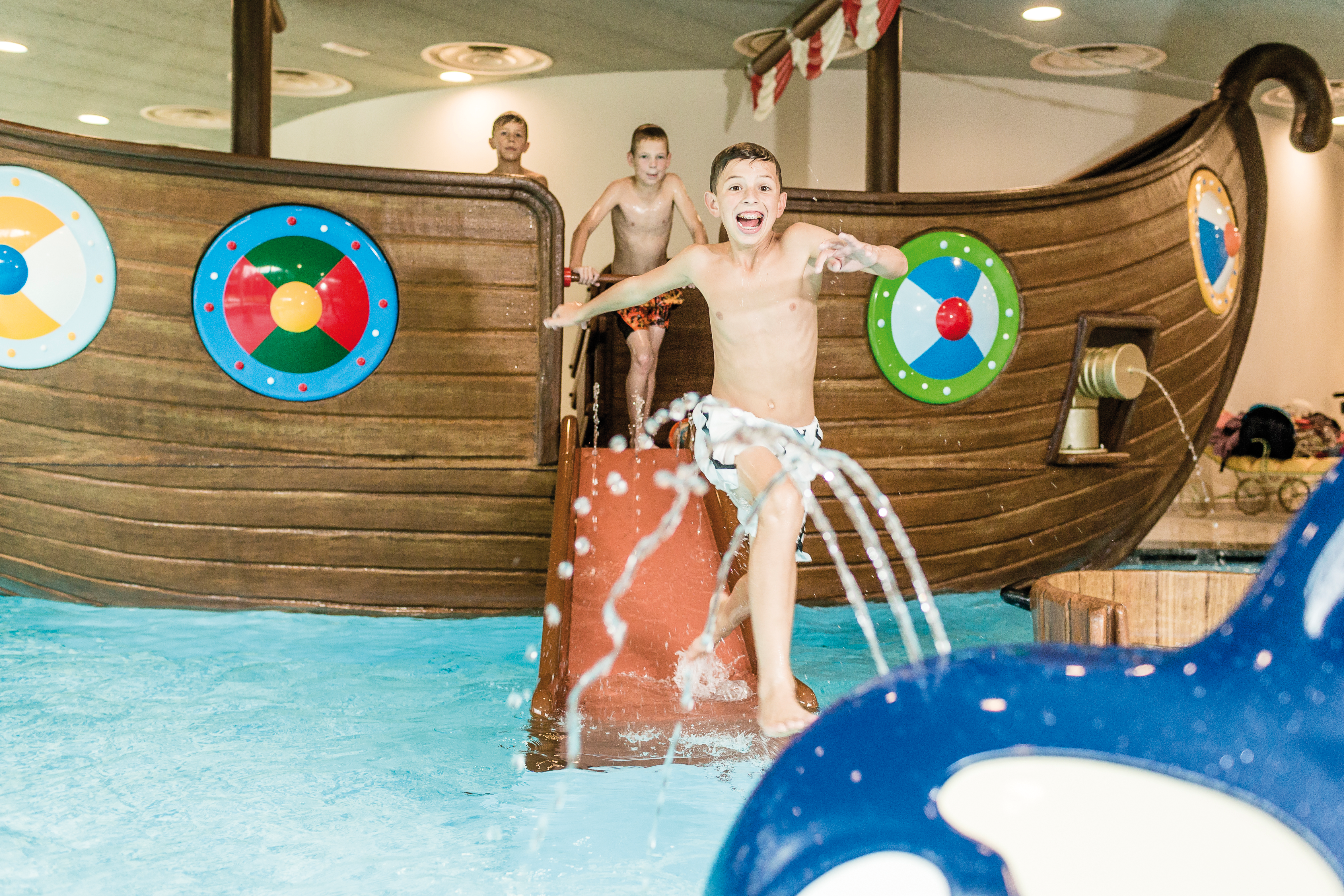 Water fun in the Family Hotel in South Tyrol
Bring on the water in our water worlds: 2 separate children's adventure pools with baby pool, an outdoor adventure pool with giant slide and more. A total of 3 giant slides are the highlight for all kinds of water lovers.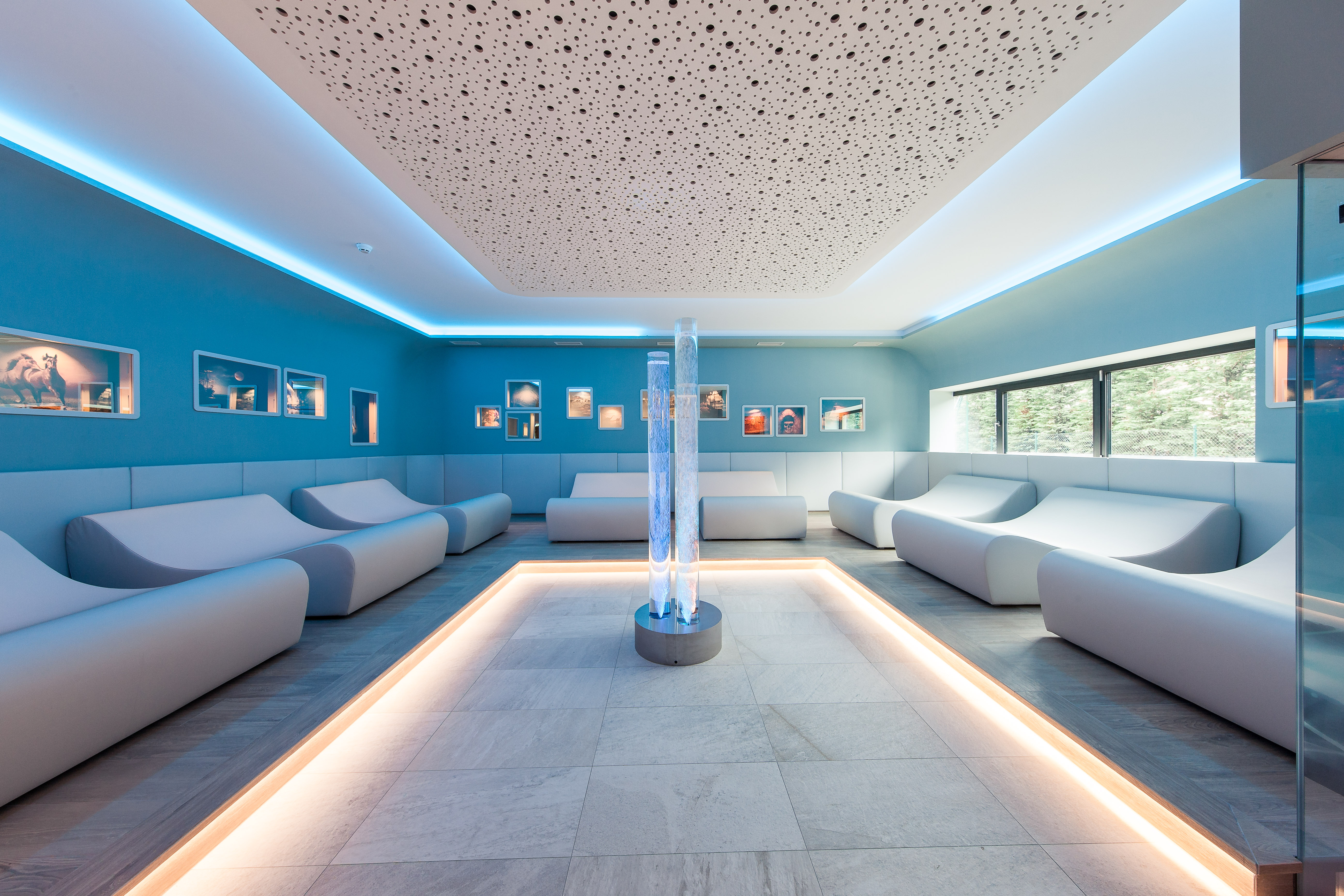 Family Spa & Beauty for Kids & Teens
Would you like to enjoy a sauna session with your children? Go right ahead!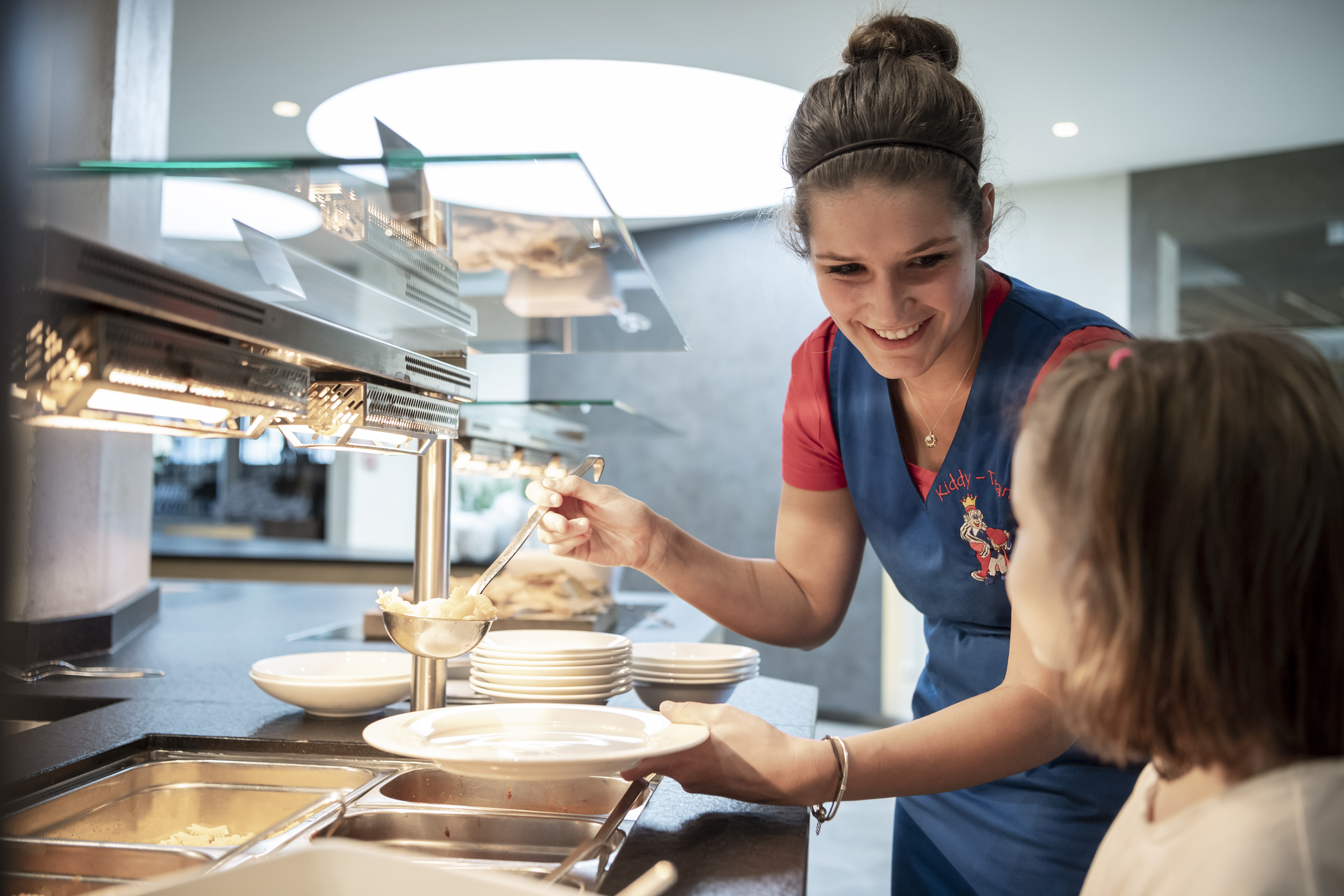 Services for Families in your Family Hotel in South Tyrol
In the Family Hotel Prokulus you have everything you need to enjoy your vacation with children from the supervised children's meal, the baby bed or the bike trailer for your family excursion.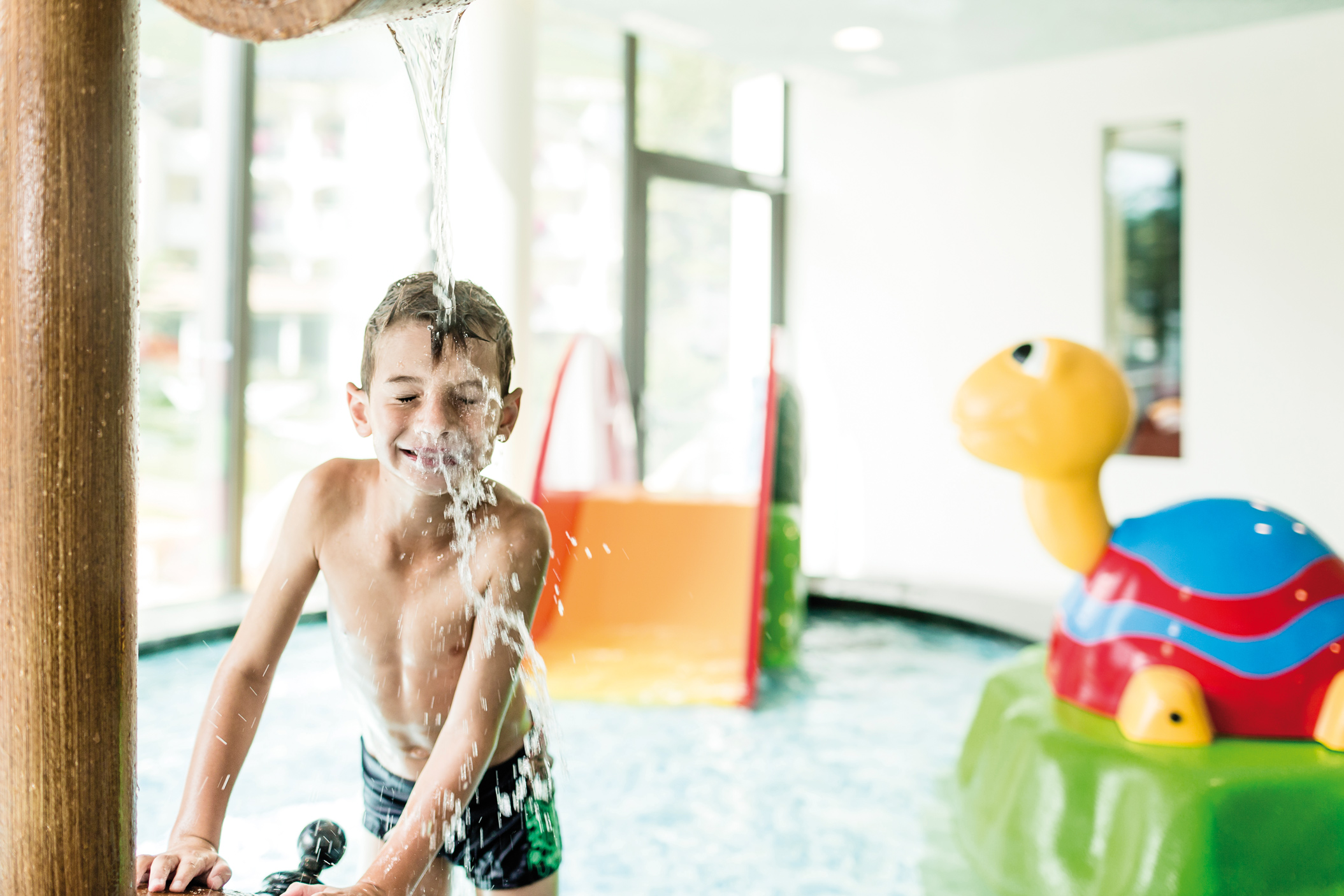 Swimming lessons
A family vacation is the perfect time for swimming lessons. Make little bubbles in the water, jump in or move around like a frog... swimming success with our swimming teacher Andrea.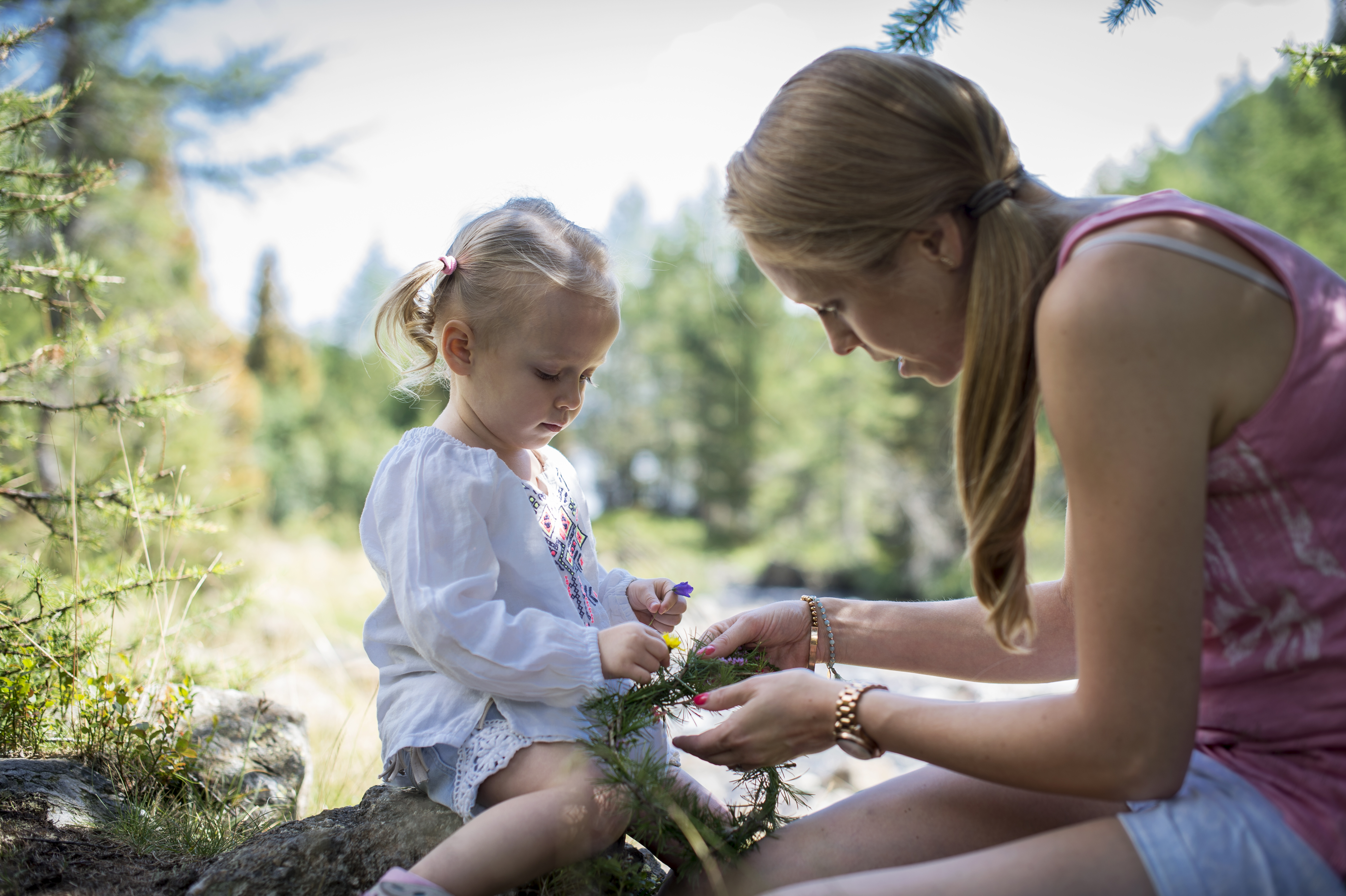 Children's Prices
Find the children's prices for your family vacation in the Family Hotel Prokulus in South Tyrol here.

Offers & Packages for your family vacation in the Hotel Prokulus: