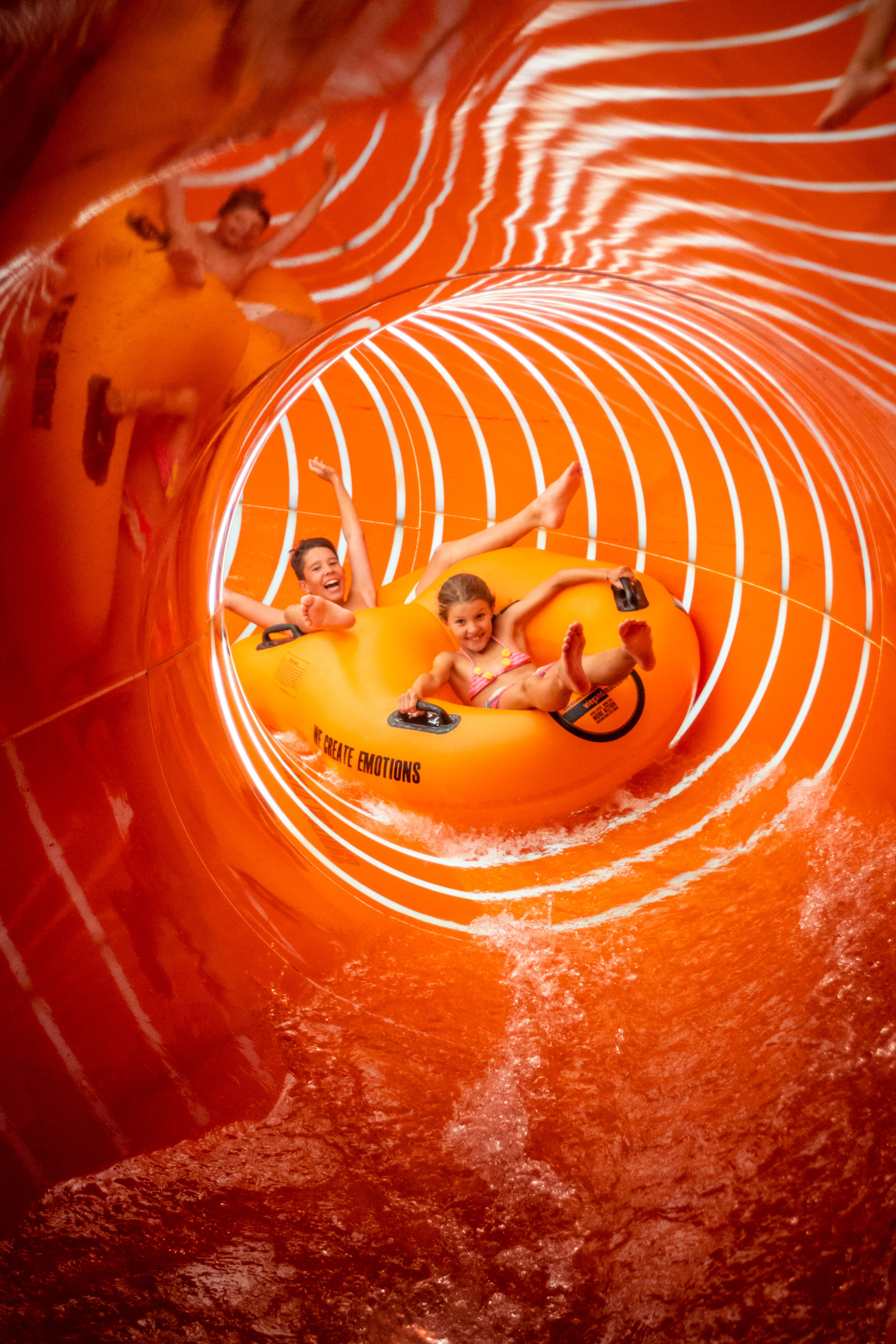 A Hotel with 2 Water Worlds and 3 Giant Slides
Happy vacation days with major water fun in the 4*S Family Hotel Prokulus
Only at our hotel can you have this much water fun on a family vacation. Not just one pool, but 3 adventure pools await children and families for splashing, diving and swimming.
Our 3 long giant slides are the absolute highlight for kids, teen and the young at heart. And because even the littlest guests love water, we have two separate baby pools – and offer children's swimming lessons and baby swimming courses.
Jump on in! Our indoor and outdoor water worlds are open from March to November – with cozy, warm temperatures. Kids and adults are in their element here!
A vacation at the Family Hotel Prokulus with adventure pool fun: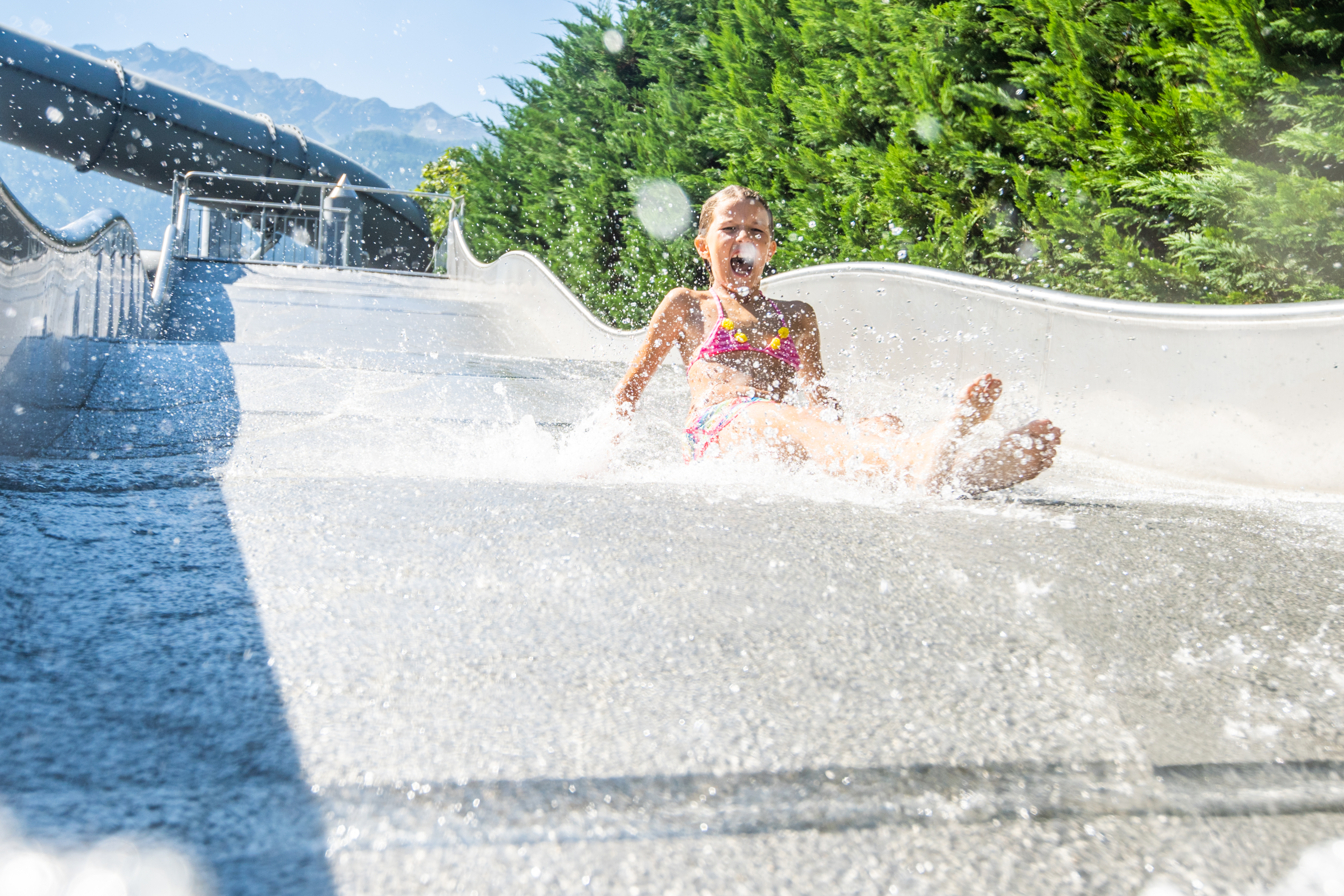 3 Water slides: 30 m, 50 m and 70 m long!
As soon as the children have slid into the pool then there's only one thing left to do: run up the stairs and slide down again. It's good that we have three different slides – simply brilliant!
Indoor inner tube slide 70 m (Aquagarden water world)
Outdoor wave slide 30 m (Aquagarden water world)
Outdoor giant slide 50 m (Prokulus adventure pool)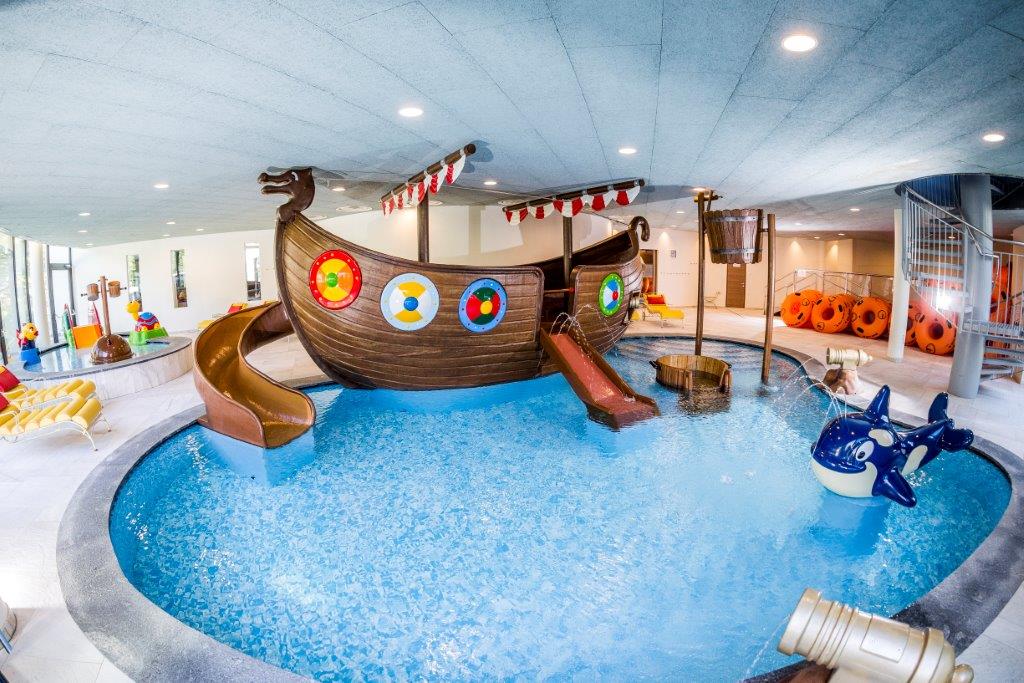 Ship ahoy & water fun in the indoor children's adventure pool in Hotel Prokulus
Would you rather be a pirate or a Viking? A fun ship awaits you at both of our separate indoor children's adventure pool. It will take you on an exciting adventure with courageous sailors. Hiss your flag and take a look from the crow's nest to see what's going on. In the meantime, the fun pool characters squirt water like a fountain.
Every indoor children's pool in Hotel Prokulus has a small water slide and a baby pool for water fun with the little ones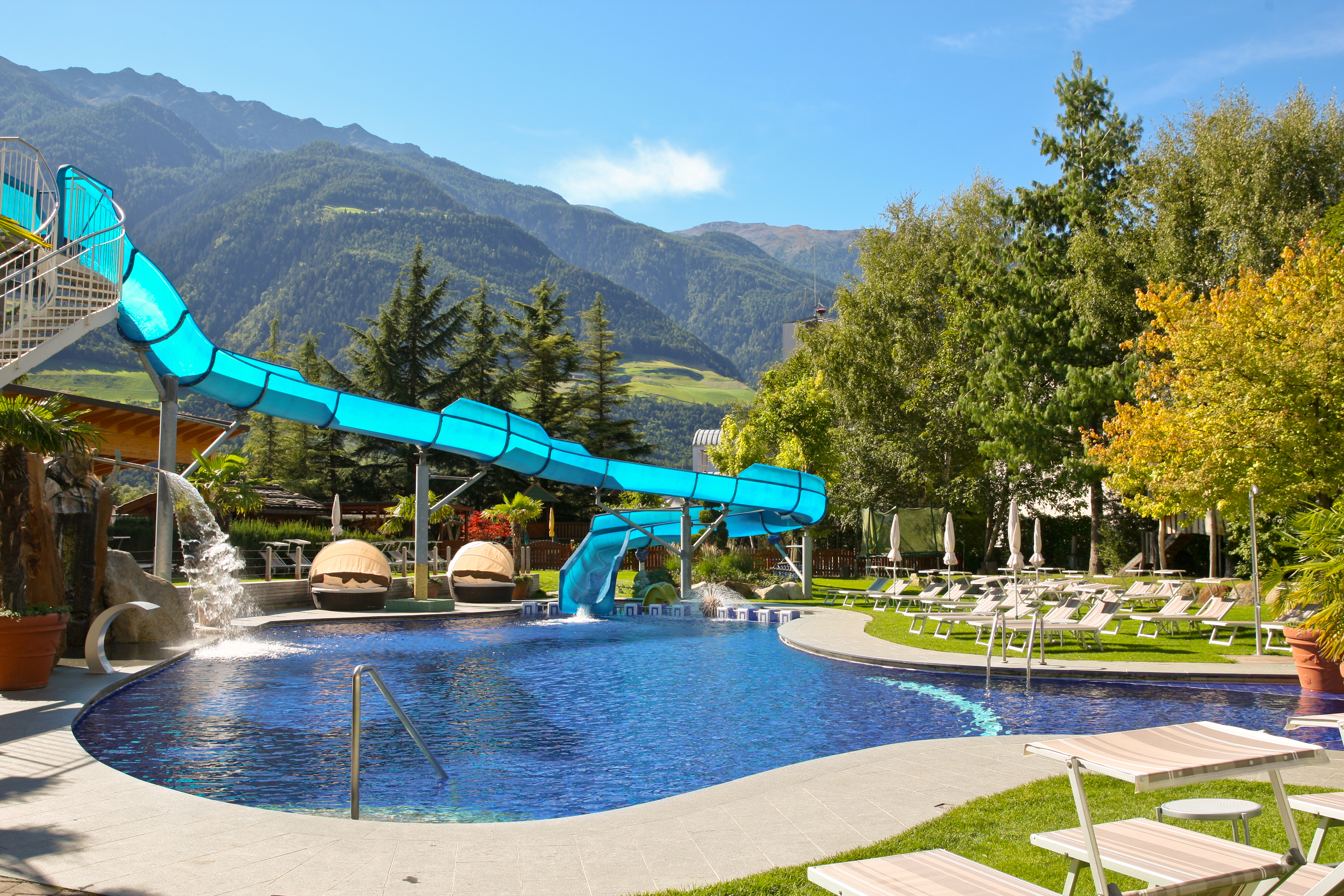 The outdoor adventure pool at Hotel Prokulus
Of course, when the weather is beautiful – and we have a lot of beautiful weather here in Naturno – everyone likes to get out into the fresh air. For children's outdoor water fun we have an adventure pool with a giant slide, separate splashing pool with a mushroom fountain and slide and an integrated hot tub.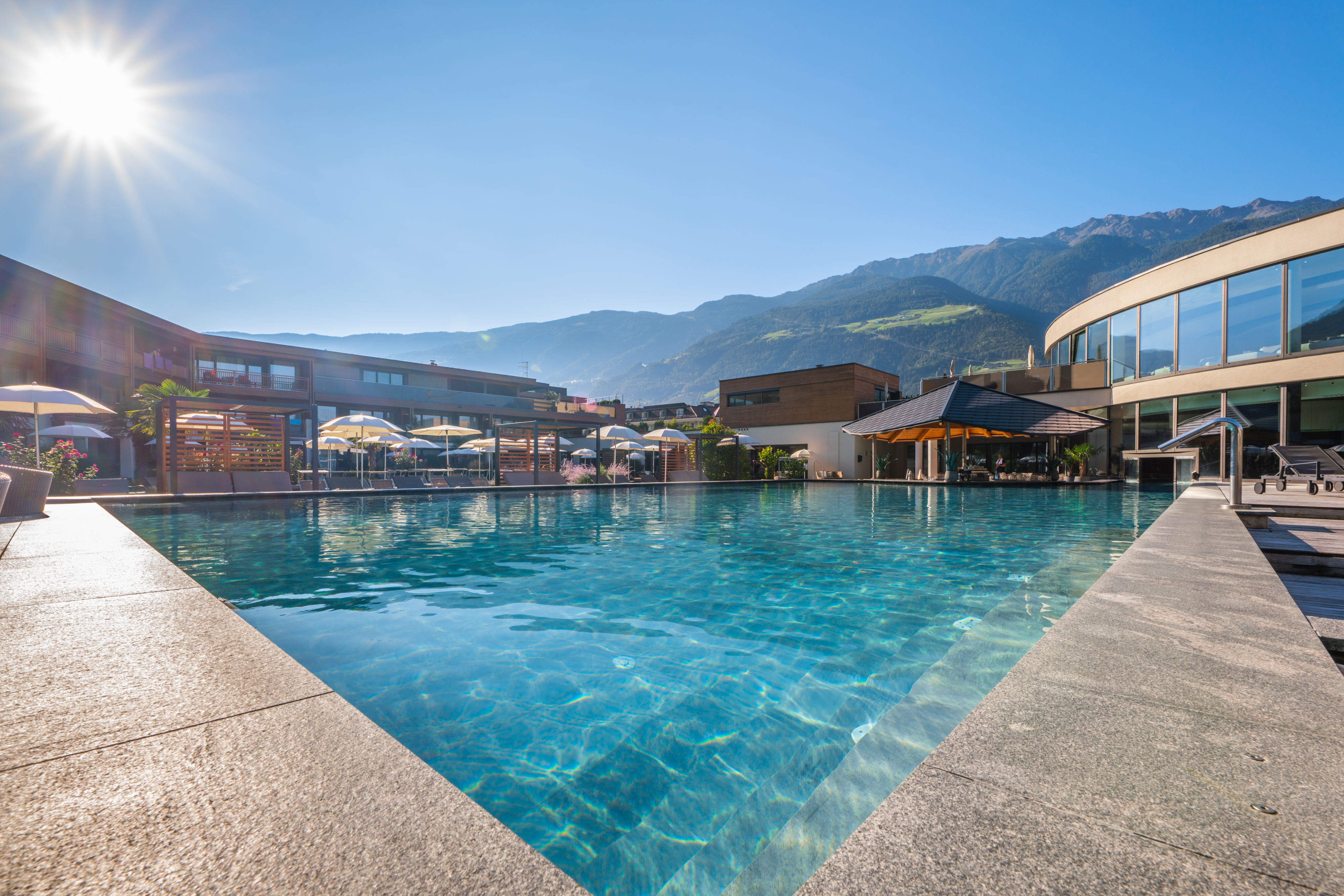 Older children who love water...
... and can be considerate of tranquility seeking adults, can also enjoy the other swimming pools:
our cozy indoor Prokulus pool in the main house
our elegant indoor/outdoor infinity pool with a swimming tube in the Aquagarden
our 25-meter sport pool in Aquagarden for swimming laps
our saltwater pool with bubbling lounges in the Aquagarden for relaxation

Offers & Packages for your family vacation in the Hotel Prokulus: