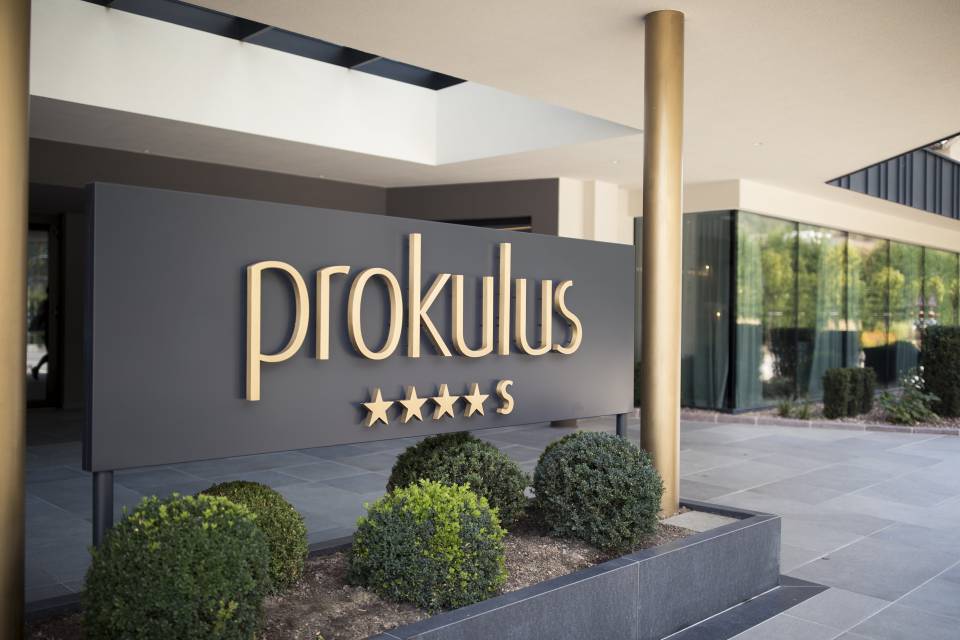 News from your Family- and Wellnesshotel in South Tyrol
Novelties at the Hotel Prokulus
With us you will always something new! Because every year we try to offer more: more well-being, more relax, more activities and even much more fun!
Every year we refurbish parts of the hotel, built more or restyle certain parts. And we are proud that the Prokulus gets better every year! On this site we will inform you about our novelties!

Here you'll find the new attractions since 2020

Here are the new attractions of 2019 and 2018:
Take a look at our new front-design!

The Prokulus outdoor front gets a new color and new look, with glass elements all along the ground floor...

But also the inside has changed...