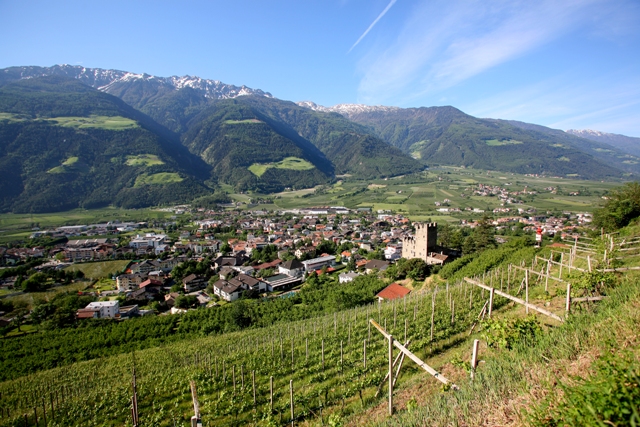 A Vacation in Naturno, South Tyrol
Where every year has 315 days of sunshine
Your vacation town of Naturno is located 13 kms away from Meran at an altitude of 554 meters. Naturno is the town with the lowest precipitation in the Eastern Alps. Thanks to its
unique location
and the
special climatic conditions
, all signs are pointing to a
dream-like vacation full of sunshine!
And to ensure that you can completely savor the fresh air and the South Tyrol sun, Naturno offers all kinds of
outdoor activities
. And for your relaxation in nature, we have
two expansive pool areas with a Mediterranean garden and numerous outdoor pools
.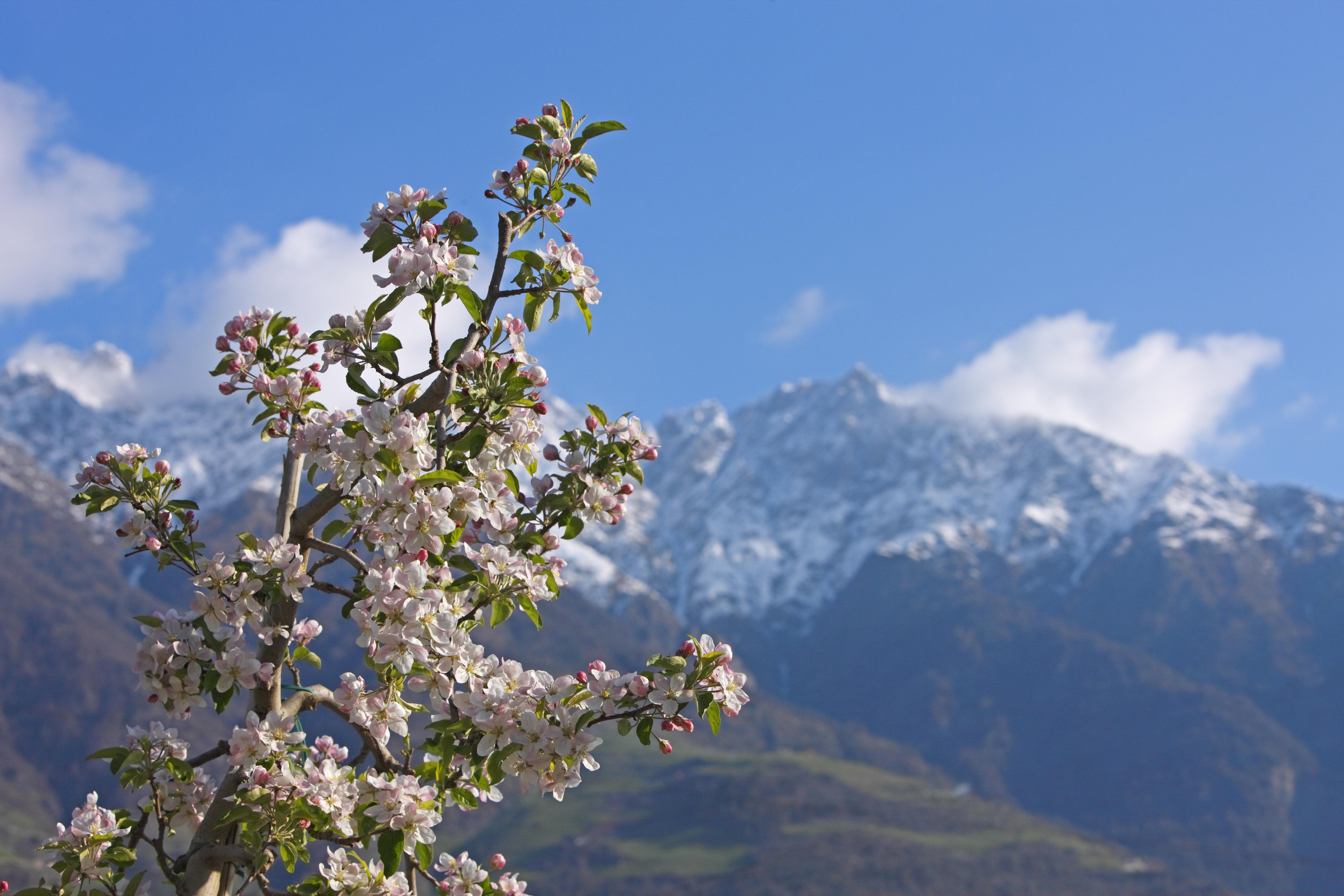 Naturno: A vacation between flowers and palm trees, orchards and glaciers
Palm trees and cypress trees ... the year-round mild climate allows Mediterranean plants which are usually found further south to flourish in the Alpine landscape. Experience a subtropic vegetation at the Sonnenberg with its steppe areas.  At the same time, the eternal ice of the Schnalstal Glacier is not far away. Ski enthusiasts will be especially happy to know that the glacier (3,200 m to 2,000 m in winter) is a year-round skiing area.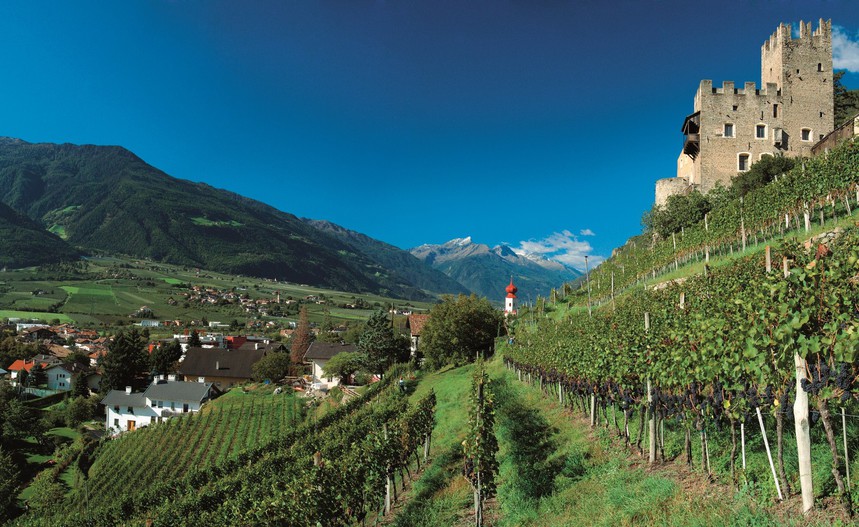 A small town with a large advantage for your vacation
Naturno is a tranquil community with almost 6,000 residents, which is nestled in the extensive fruit orchards, with the Hochnaturns Castle rising above it.  Naturno stretches out through the wide valley floor and the up to the hills to Vinschgau and the Etsch River flows through the town.  The town center has a cosmopolitan flair while both sides of the valley - the almost 3,000 m high Sonnenberg Mountain and the thickly forested Nörderberg Mountain, present a more pristine picture with their traditional mountain farms. 
The Naturno Unterstell cable car will bring you up the Sonnenberg Mountain, to the "gate" of the Texelgruppe Nature park. For bikers, hikers and Nordic walkers, the mountain world of Naturno offers great opportunities. And there's so much for families, kids & teens also!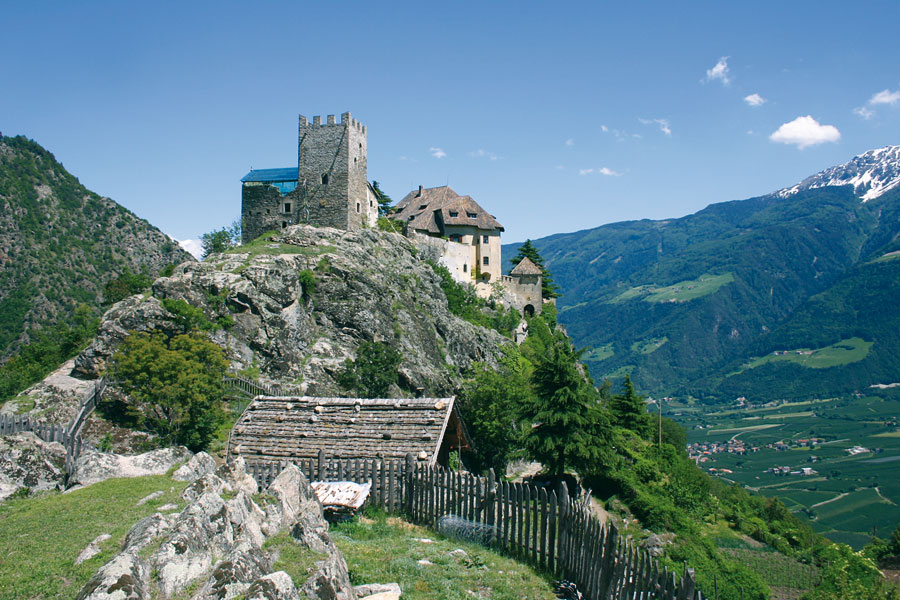 Cultural tips for your vacation in Naturno: Frescoes, Messner Mountain Museum
In Naturno you will find the probably oldest frescoes in the German-language area – in the Prokulus church. Furthermore, don't miss Reinhold Messner's summer residence and one of the Messner Mountain Museums, the Juval castle with an extensive and  unique Tibet collection.

Offers & Packages for your South Tyrol vacation in Naturns: