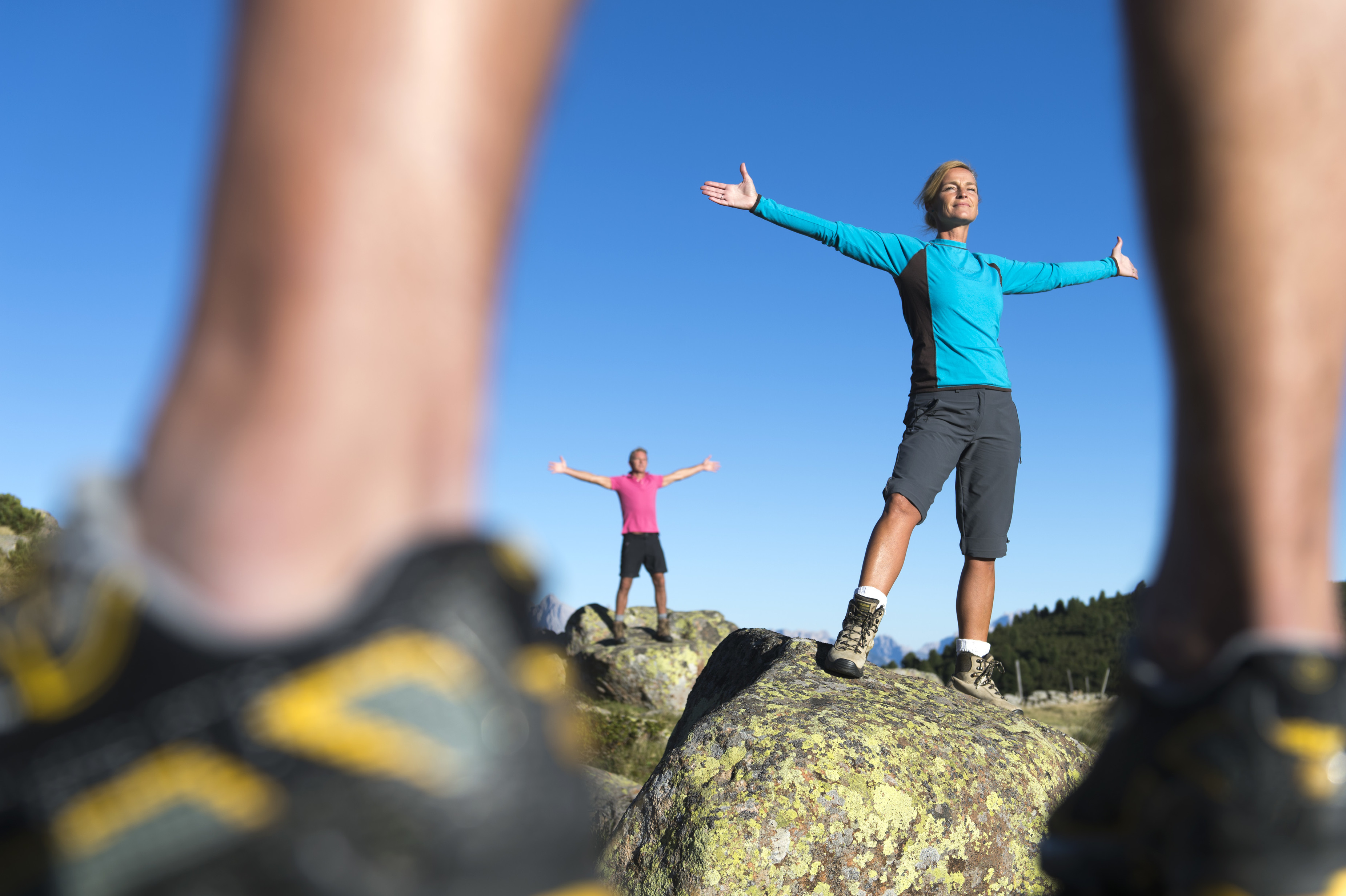 Adventure Sports on your vacation in South Tyrol!
Rafting, Paragliding, high-ropes course & 3D archery
Are you one of those guests who would like to spice up your vacation with a bit of adventure?  Enjoy the highlights for your adrenaline level with a round of paragliding or the giant swing in the high-ropes course over the deep gorge. Your pulse will rise during a rafting tour on the Etsch River and hitting the bull's eye at archery will provide you with moments of pleasure.
Read more about Adventure Sports on your vacation in Hotel Prokulus.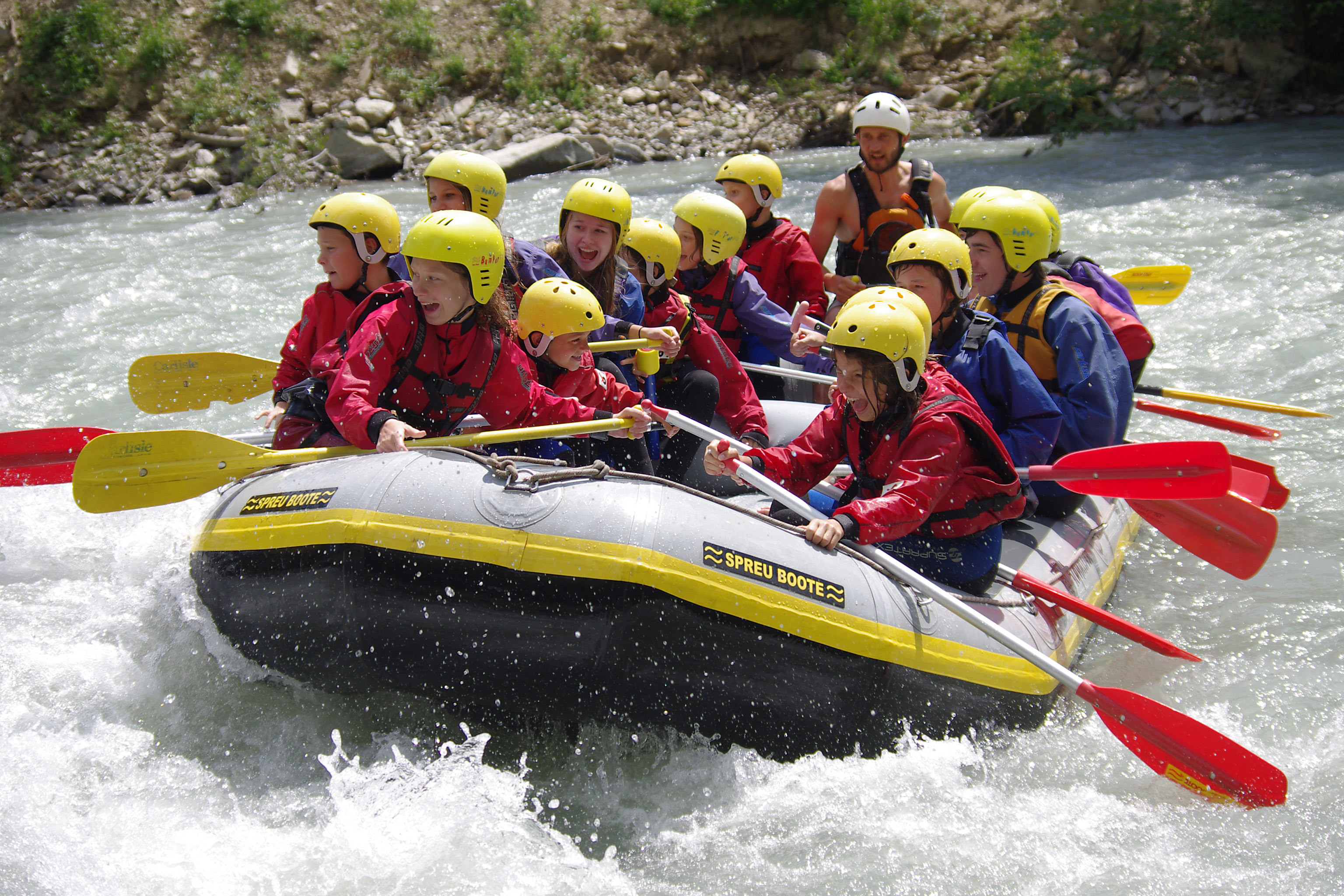 Experience the force of water while rafting on the Etsch River in South Tyrol
Surrounded by the roaring water and splashed by the cool spray - that's how rafting on the Etsch River in South Tyrol is fun! Experience the element of water in all of its power – and steer your rafting boat with your team directly through this natural force. You are perfectly secured with a wetsuit, helmet and life jacket so you can enjoy the wild ride in the inflatable raft completely. The Etsch is the second longest river in Italy and very popular with rafting fans. It flows through Naturns on its way to the Adriatic Sea and adds exciting charm to the region with its small waterfalls and rapids.  The rafting pros from Aquaterra know exactly which part of the river is suited for which age and ability and they will guide you safely through the foaming stream. An enjoyable adventure – suitable for children from 5 years: a wonderful family experience!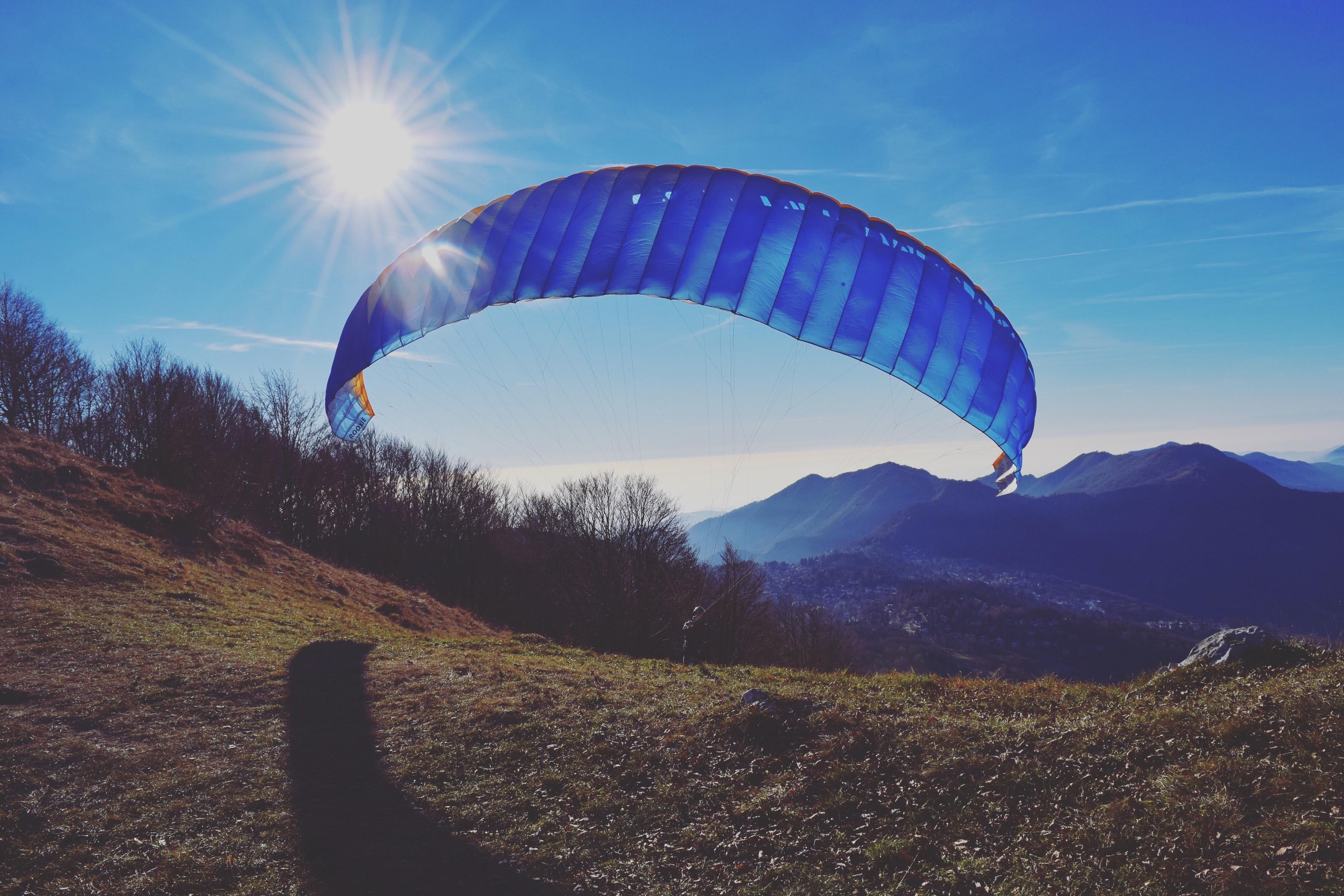 Paragliding: A change of perspective on your holiday in South Tyrol
Get a feeling for the heights of South Tyrol in a very special way. Gain new perspectives. Glide like a bird: Paragliding is an expereince which uniquely enriches your life. You just have to muster up the courage. It's good to know that you are in the best hands with our partner, Tandemclub Ifinger. They have been offering tandem flights withe experienced pilots for more than 25 years - in every season and almost every age (from 5 years and a min. of 20 kilogramms). Defy gravity and fly through your South Tyrol holiday with an unforgettable tandem flight. 
For everyone who wants to take off... get more information on the Tandemclub Ifinger webpage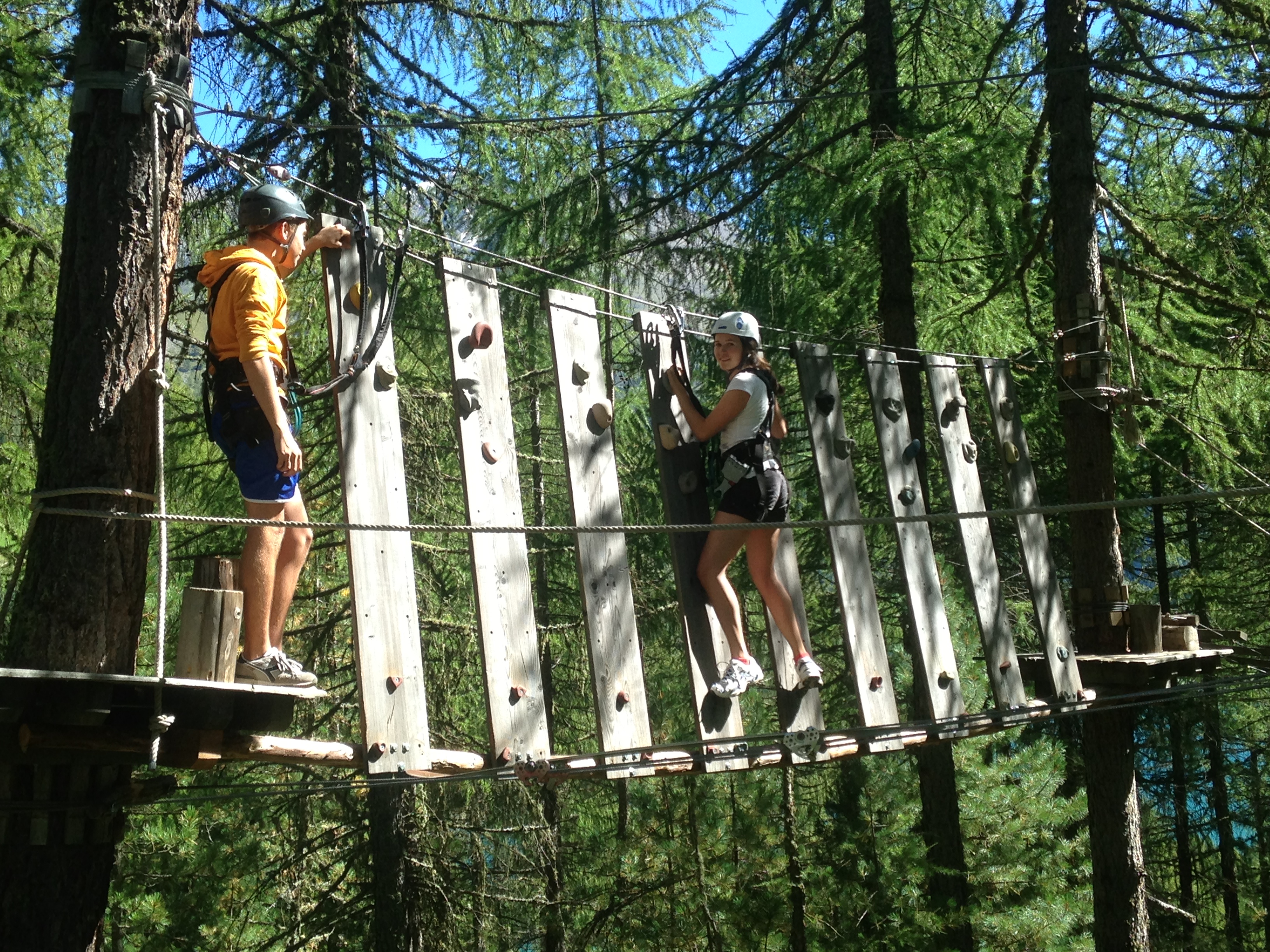 Climbing, flying & swinging in the Ötzi Rope Park in Schnalstal
How about a bit of Tarzan and Jane feeling while on a vacation in the Hotel Prokulus in South Tyrol? Swing from treetop to treetop, conquer gorges and climb over obstables – the Ötzi Rope Park at the Vernagter Lake offers climbing fun up to 30m in the air at an overall altitude of 1,780 m above sea level for all ages, even for small children. 11 courses with approximately 150 platforms ensure that everyone will find the right challenge. You can challenge your limits in airy heights, secured and accompanied by professional trainers. Along with two 50m-high flying foxes over the Schnalsbach, the "Giant Swing" with a 45 m diameter is the absolute highlight in the Ötzi Rope Park.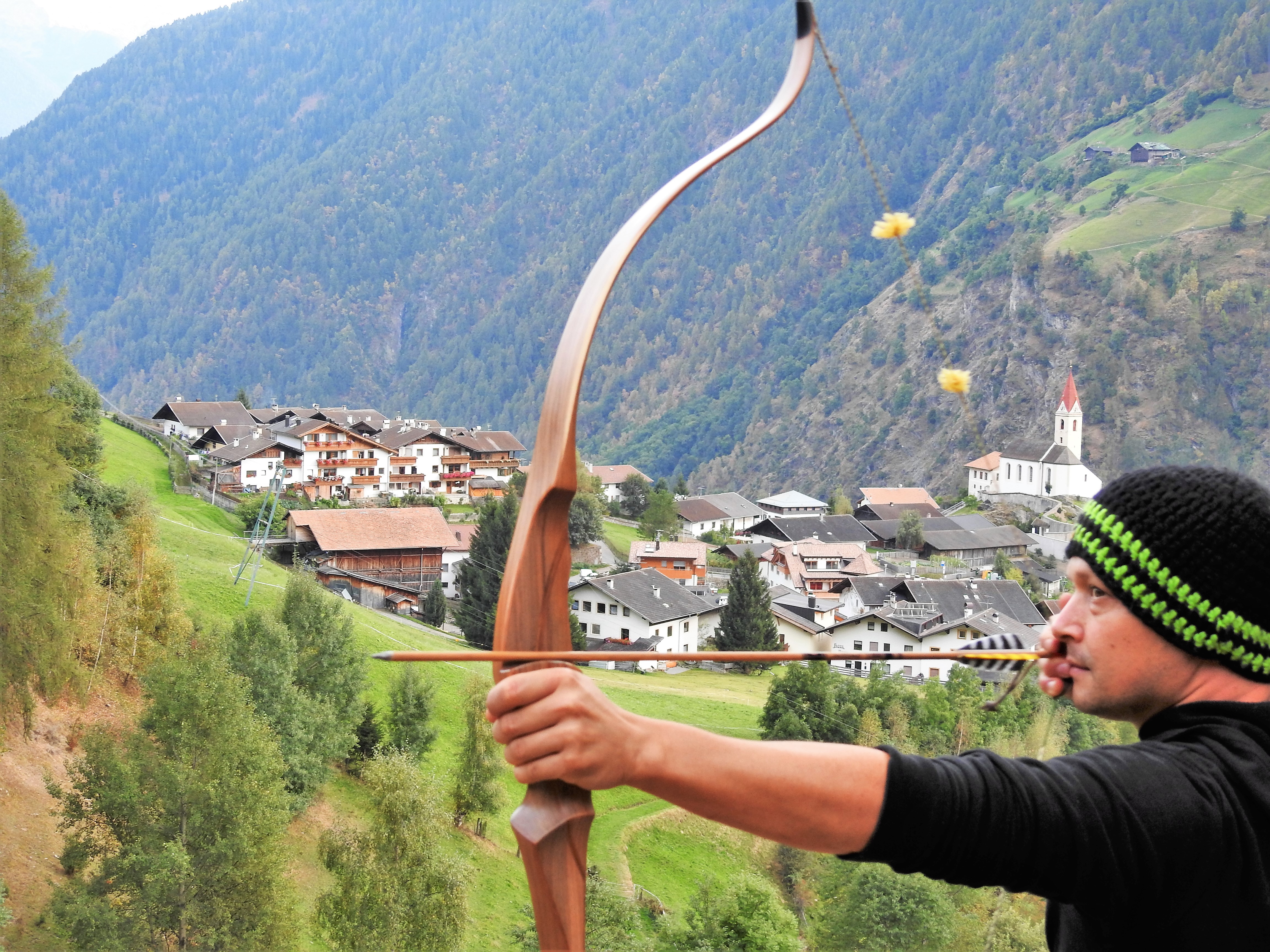 Hit the bull's eye: with 3D archery in the Schnalstal Valley in the Ötztal Alps.
There are two archery courses in the Schnalstal where you can head out to hunt with bow and arrow just like Ötzi  – with realistic-looking 3D animals. The operater, Valentin Müller, has recreated Ötzi's bow and arrow so you can delve into the past with archery, a thousand-year-old technique.
The archery course Moarhof in Katharinaberg is located on a steep mountainside at around 1,300 m ASL above the little town of Katharinaberg. The approx. 3-hour course is 4 km long and has 20 challenging targets "in the wild". You can get some practice in the training area. We will be happy to organize an adventure day on our 3D archery course.